room to rent in canary wharf - 01503SG
Canary Wharf/Westferry
Not Available

Now
£ 133 per week £ 575 per month
---
Book Now
---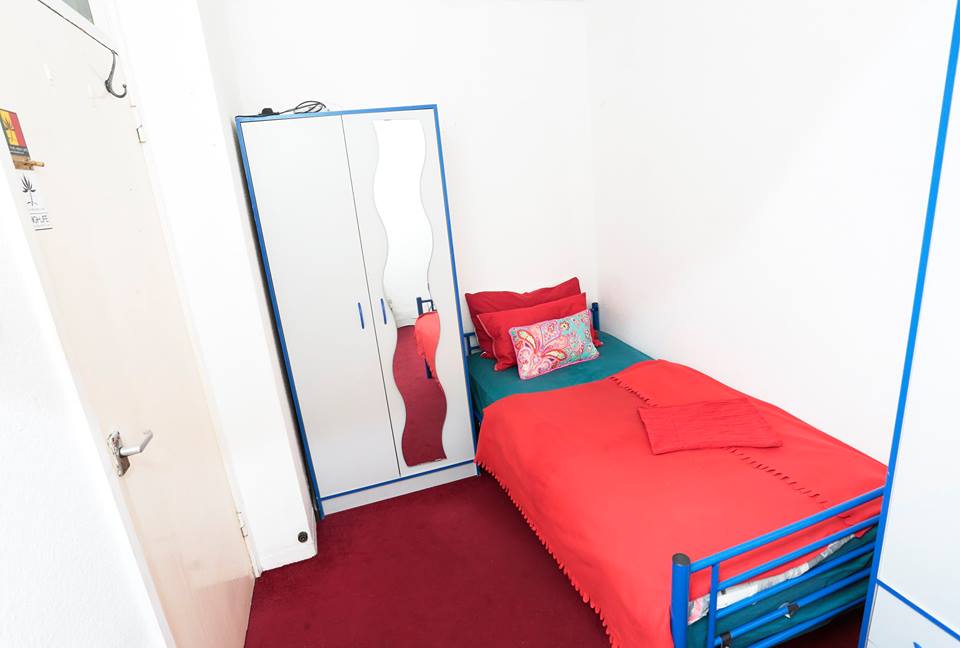 ---
Description
Hey. 🙂 I got a nice single room to rent in Canary Wharf super well connected to Tower Of London.(7 minutes by metro/DLR). It is very well connected with Canary Wharf (2 min by metro/DLR) or walking approx 2 min to the neighbourhood of Canary Wharf.
It is in a clean flat with 3 other rooms.Stay with super friendly Europeans. 1 min to station, shops, gym, river Thames.Book now!
It is also very easy to get to the famous Gherkin, Liverpool Street, Brick Lane, and the famous East London Markets, Spitalfields Market, Petticoat Lane and the Jack the Ripper tours if you like that sort of thing 🙂 — see it in the pictures since it is only a few minutes on the DLR or a short bus ride away from the flat.
The room has 1 single bed for one person, ideally located in Westferry close to Canary Wharf, zone 2, 1 minute to Westferry DLR station which is like a metro but overground. 1 minute away from the river Thames, 2 min to gym, cinema, various bars and restaurants, and a lovely shopping area.
Available for minimum 3 months usually, however please contact us in case we are able to offer a shorter stay. This is a room in a flatshare. You will be sharing with clean, sociable and lovely young professionals between 20 and 28 years old.Free wifi, bills included, fully furnished.
Furniture: Fully furnished with a wardrobe, desk, lamp, bed, picture on the wall, pots, kettle, iron.
Bathrooms/bath/toilet: one bathroom and separately one toilet
Amenities:free wifi, heating, kitchen, washing machine, smoke alarm.
The neighbourhood is very quiet but within 2 minutes you can reach Canary Wharf neighbourhood which is lovely because it is by the river Thames, so it has plenty of restaurants and bars, a banking area, a shopping area.It is a very safe area. I think it is quite romantic so perfect if you are planning to take your boyfriend or girlfriend to have long walks along the river Thames. 🙂
It is 2 min walk to the Canary Wharf neighbourhood and 15 min walk to the Jubilee tube station of Canary Wharf.
Transport: It takes only 20 minutes to get into Central London and only 10 minutes to get into the City. Frequent buses connect Central London to Canary Wharf Area. There is also a 24 hour bus service nearby that runs to Piccadilly Circus in Central London.
This is suitable for a young person who is looking to travel, study or work in London.
Supermarkets: Nearby you will also find a number of great value supermarkets: Tesco and Lidl, as well as a few corner shops with the basic goods like milk and soft drinks. In Canary wharf there is a huge shopping Centre with Waitrose and lots of other clothes, food and other shops.
Gym: 2 minute away
Cinema: Cineworld nearby.
Restaurants: 2 min walk from here you can find La Tasca Spanish restaurant, Browns English restaurant and plenty of other cool upmarket and good value restaurants by the river Thames. across the river there are even more restaurants in the massive shopping centre and outside of it.if you fancy eating something cheap and cheerful you can also grab a bite in the Turkish or Chinese restaurants 1 minute from the house.
Park: Pennyfields Park offers you the chance to relax (This room is 1 minute from the park).Mile End Park at 7 min walk from house and Victoria park 10 min by bus.
Museum: Museum of London is free nearby.
Other entertainment in the area: you can do some gokarting at 5 min from the house by bus or a short walk near Mile End Park. You can also go shopping, wander around the lovely view of the river Thames, eat in the cool restaurants.
Checkin time is usually 2 pm however if the room is not occupied we can be flexible about that. Contact us to ask the time you would like to checkin at
House rules:
No smoking in the house, no drugs and no loud parties after 11pm.
Checkin between 2pm and 8pm.
checkout after 7am and before 11am. If you want to leave later than that please book one more night.
We don't offer towels/soap/toiletries/toilet paper/bedding
There is a cleaning rota — so one week every 5 weeks it is your turn to clean the house.(if it coincides in the time you are here)
You need to keep the room clean and tidy.
There is no cleaning included.
You must wash and put away personal dishes
No pets are allowed.
---
Includes:
Gas
Electricity
Water
Council Tax
Wifi
Shared kitchen
Shared bathroom
Washing machine
Mop Bucket
Pans
1 Duvet cover
1 Duvet or Blanket
1 Pillow
1 Pillow Case
1 Bed sheet
---
Not Included:
Washing up Liquid Detergent
Cleaning Products
Oven gloves
Toilet Paper
Clothes Dryer
Hand towels
Kitchen Towel
Clothes Horse
---
REVIEWS
---
Alessandro De Simone
It was my first time here and Lily has been really kind with me, the service was very fast, she was very helpful and it totally worth the money I was spending for the rent. She also helped me by giving me one more day to move out since I had a physical problem.
Claudio D'Amico
My girlfriend and me arrived in London the first of September 2016 and after the view of different appartments we decided to book a room with Purple Room. After few days we understood to have made the right choice, indeed we discover that the house is in a good area, 10 minutes to Canary Wharf, full of supermakets and good...
Sabrina Monaco
My husband and I have discovered the purplestoneroom company 4 years ago. We think we have found one of the best agencies in London because they are friendly, professionals, honest, always available and ready to help. We are in good hands with them. Lily made us feel at home and she always does the best to make us happy in...
Clement Labarchede
Je suis arrivé à Londres en novembre dans le but d'améliorer mon anglais pour mes études. Je connaissais peu de personne , et jai trouve un logement grâce à vos annonces sur un groupe Facebook ! Chambre un peu petite pareil pour l'appartement mais cest londres , je m'attendais à ca ! Mais appartement tres propre , nettoyage bien fait...
Alan Sillito
Lily is very professional; is always friendly; and is totally focused on providing 100% customer satisfaction. From the get-go when she showed various rooms to me, to my moving in process; and to my day-to-day life here on Mile End Road she is constantly there to help with a smile. Said simply: Lily's helped me to feel right at home...